CELL TO SINGULARITY
A Coevolution Love Story

Explore: Pollination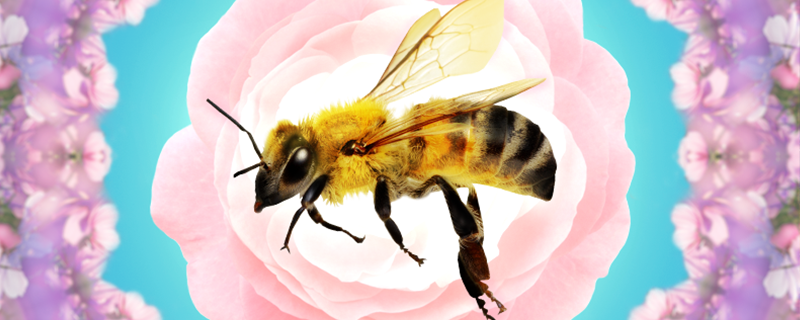 Join the journey of bees and flowers, an inseparable pair that evolved together. Can their mututal attraction survive treachery, deceit, and the sudden entrance of a powerful new suitor who breaks all the rules?
This 130-million-year COEVOLUTION LOVE STORY begins in the early Cretaceous period, with the first primitive flowers and a sand wasp that changed its diet, its body, and eventually its very identity.The first bees evolve from this vegetarian wasp and quickly establish a win-win partnership with flowers: pollination in exchange for food. It becomes a long, complex escalating game of gifting, bribery, deception, and even murder (!) that some intertwined pairs take to mind-boggling extremes.
The game play echoes their complementary evolutionary strategies—speed running with efficiency (bees) and resource management (flowers), with the pushes and pulls of both cooperation and competition in the mix. The looming question: Can this fragile marriage between a plant and animal last?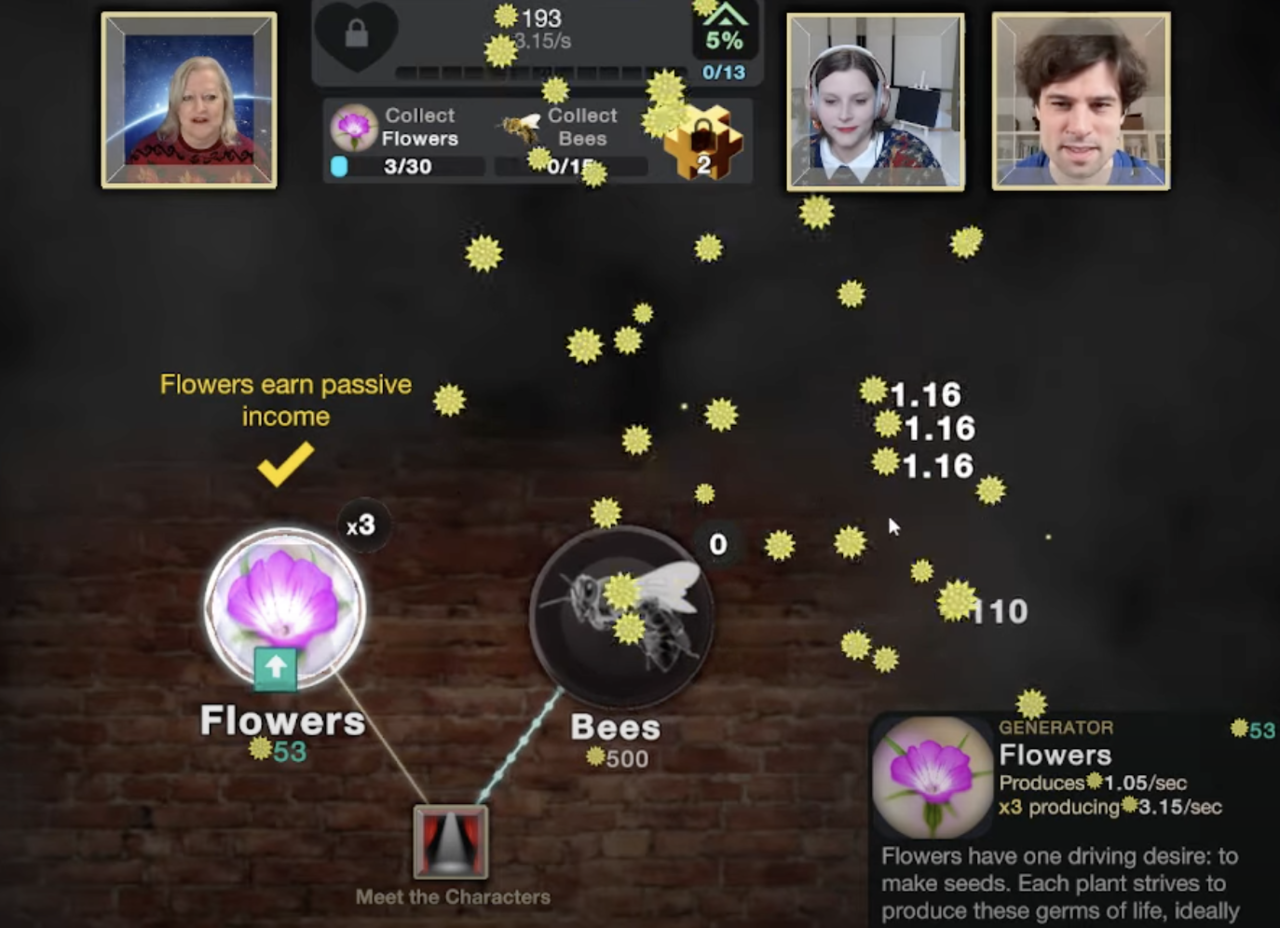 Cell to Singularity Premier Livestream
Andrew, Emily, and I introduce A Coevolution Love Story to the "Cells" fans. We show a little game play with dev commentary about the topic of pollination, the narrative design choices, game play strategies, and the lovely, lovely 3D garden that grows more beautiful with each unlock.
A Coevolution Love Story: 15-Min Speed Vid
Toasted Meeps has, once again, distilled my five-day game event into an entertaining and informative 15-minute visual feast. SPOILERS, obviously, but super fun to watch after you've played.
Life After Apocalypse

Explore: Mass Extinction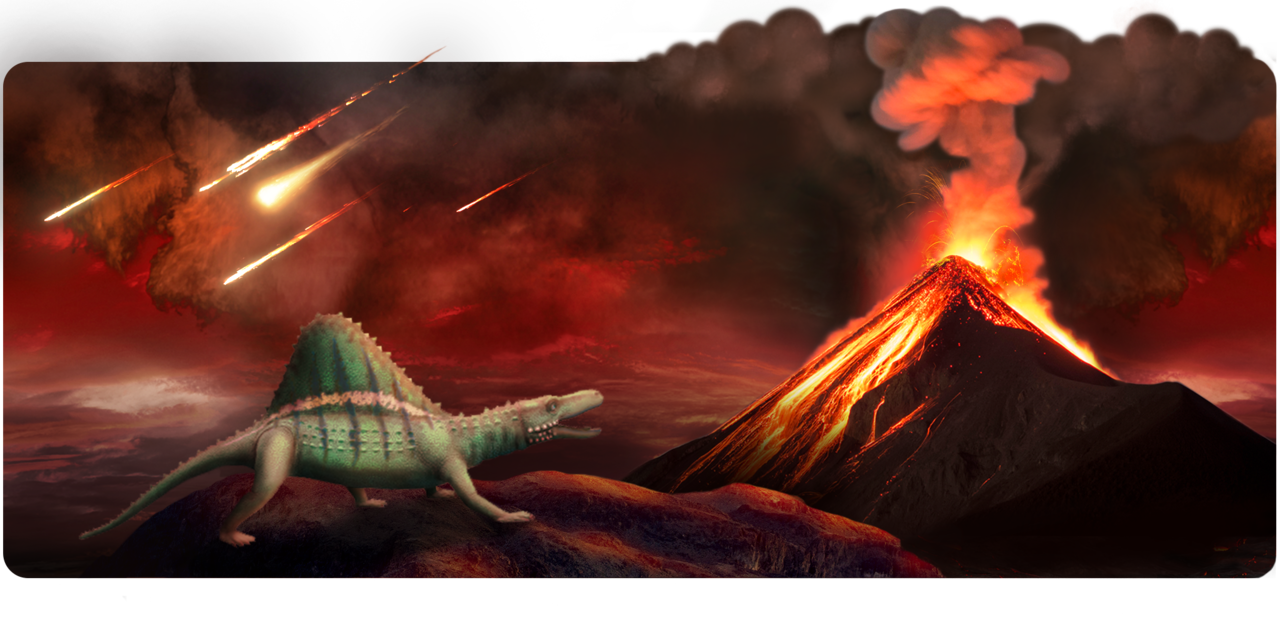 LIFE AFTER APOCALYPSE is a limited time exploration game that takes players through the five biggest mass extinctions in Earth history as they ponder:
What forces of geology, climate, and biology push life to a breaking point?
How can up to 97 percent of species vanish forever?
Could it happen again? Can we predict or stop a sixth extinction?
Will homo sapiens, the only surviving human species, become extinct?
If so, what species could rise to dominate the planet?

Our very existence is at stake—"our" meaning: all life forms on Earth. That's an excellent reason to explore extinction events of the past so that we can understand our anthropocene present and imagine our potential future.
The LIFE AFTER APOCALYPSE exploration will repeat periodically for players of Cell to Singularity, the "Evolution Never Ends" hit mobile game. It will alternate in series with explorations on The James Webb Space Telescope, Fungus Among Us, The Big Questions (philosophy), The Price of Trust (money), and A Coevolution Love Story (pollination).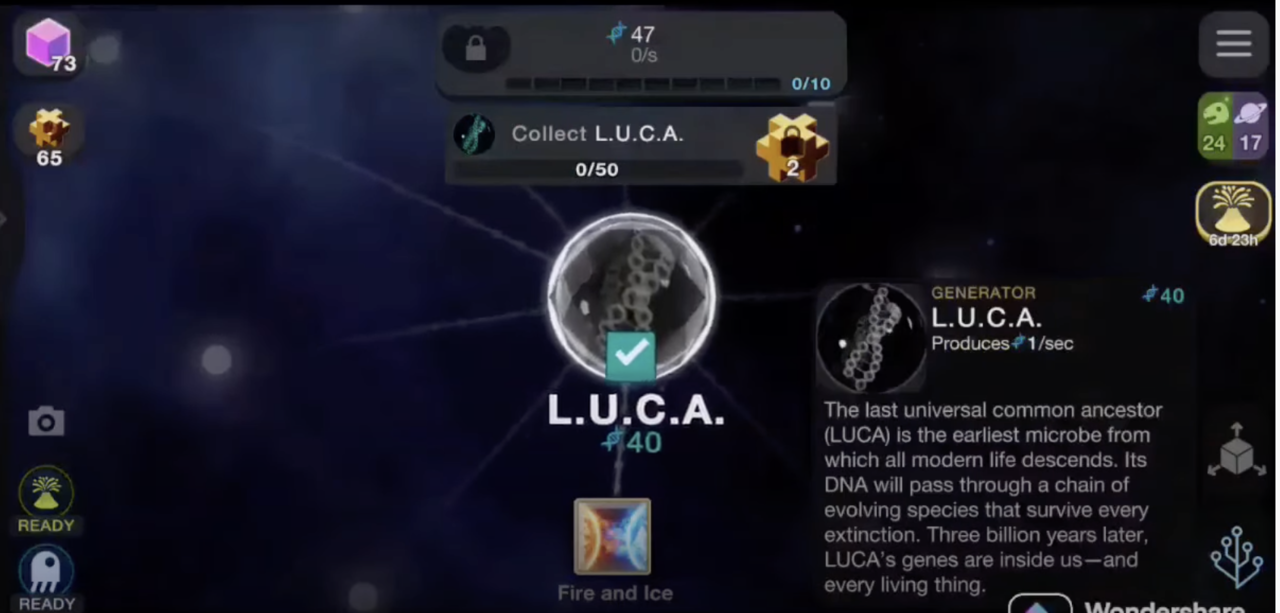 LIFE AFTER APOCALYPSE VIDEO
A dramatic and very entertaining 15-minute play-through of the game (spoilers!), which normally takes five days to play. Great caption commentary. Thank you, Toasted Meeps!
LIFE AFTER APOCALYPSE: Let's Play Stream
Neptunian Guy posted a two-part stream from start to finish of the game, crunching this five-day event down to about an hour and a half (using time warps). What I love about this video is that he takes the time to read the text and think about it, along with the art, and the game strategy. Well done!